"The important thing is this: To be able at any moment to sacrifice what we are for what we could become."
~ Charles Du Bos
I believe that the connection between a therapist and a client is one of the most important aspects of therapy. It's important for you to feel as though your therapist is someone you like, someone who cares about you, listens and understands you, and someone you feel you can trust. It's also important that you feel safe and comfortable with your therapist.
Therapists are also people, so it's true that not every therapist will be a good fit for you. We have different ideas, different philosophies about what it takes to help clients feel better, different methods and techniques, and of course, different personalities. We also have different training, work experience, life experience and areas of expertise.
Because I feel so strongly about making sure I'm the right therapist for you I like to have a short phone conversation prior to setting up an appointment. We'll talk briefly about what led you to seek counseling, and I can also answer any questions you might have about my ability to work with your issues or about the process of therapy in general.
I'd also recommend that you spend some time looking around this website. I wrote everything that's here (with the exception of parts of the EMDR information), so reading it should give you some idea of what I'm like.
I look forward to working with you.
***********************************************************************
The following is a bit about my education and experience.
I have a Bachelor of Arts in Psychology from UC Santa Barbara and a Master of Arts in Counseling from Washington State University.
I began practicing therapy in 1993, and have worked with individuals from age 4 to age 75, families, and couples. I've also facilitated therapy groups for grandparents raising their grandchildren, elementary aged children with social skills issues, at-risk adolescents, trauma survivors, parents, lesbian & bisexual women in early recovery (from substance abuse), and people who have lost a loved one to suicide.
Before moving to the Bay Area, I worked at both the Student Counseling Center and Career Counseling Department at WSU. I was also an advocate for victims of rape and domestic abuse in Washington and Idaho through a grass-roots agency called Alternatives to Violence of the Palouse.
Since arriving in the Bay Area in 1995, I've worked as a counselor at a variety of non-profit agencies in San Mateo County including: Crisis Intervention & Suicide Prevention Center, Project FOCYS, Family Service Agency and Women's Recovery Association.
I became a Licensed Marriage and Family Therapist in 2000, and have worked in private practice on the Peninsula since August of 2000.
In my personal life, I'm a mother of two, a wife, daughter, granddaughter, sister, friend (and human being), all of which have shaped my counseling style.
I think my clients would say that I'm not the type of therapist who simply nods her head and says "uh huh." I've found that clients appreciate a therapist who can be a bit more active in sessions, and that appropriate feedback, a different perspective, or a simple kind word given at the right moment can be powerful. Of course, I also recognize the healing power of just sitting together in silence when necessary.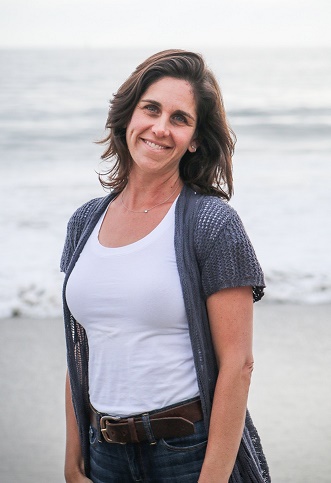 Dayna Reader, MA, LMFT, EMDR Certified
MFC # 36768
Please call for an appointment: (650) 483-8893
"When you come to the end of all that you know
and are staring into the darkness of the unknown,
Have faith that one of two things will happen:
There will be something solid for you to stand on,
or you will be taught how to fly"
-Unknown